Tuesday, February 18th, 2020
Summer Skating and Activities Camp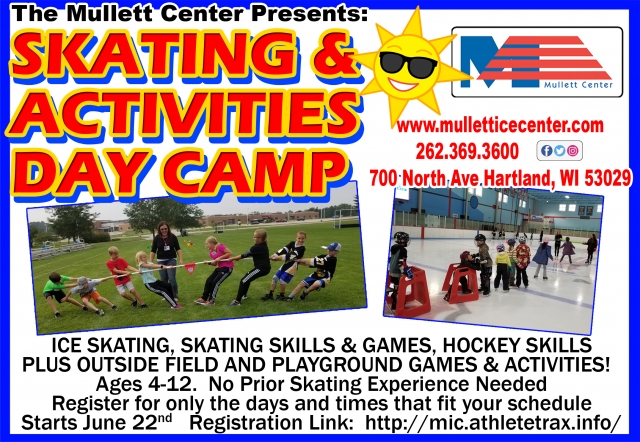 Our Summer Skating and Activities camp is back!! Now all summer!


Morning Camp is 8am to Noon. Afternoon camp is 1pm to 5pm. $125/week
Play all day for $225/week. Lunch optional for $20/week
For Boys and Girls ages 4 to 12!
Registration online for only the weeks that fit your schedule!

Contact Courtney to talk about payment options!
Keller@arrowheadschools.org
Ice Skating will be a daily focus, but outdoor activities will be incorporated as well.
Contact Craig or Courtney for more info!
262-369-3600
mulletticecenter@arrowheadschools.org